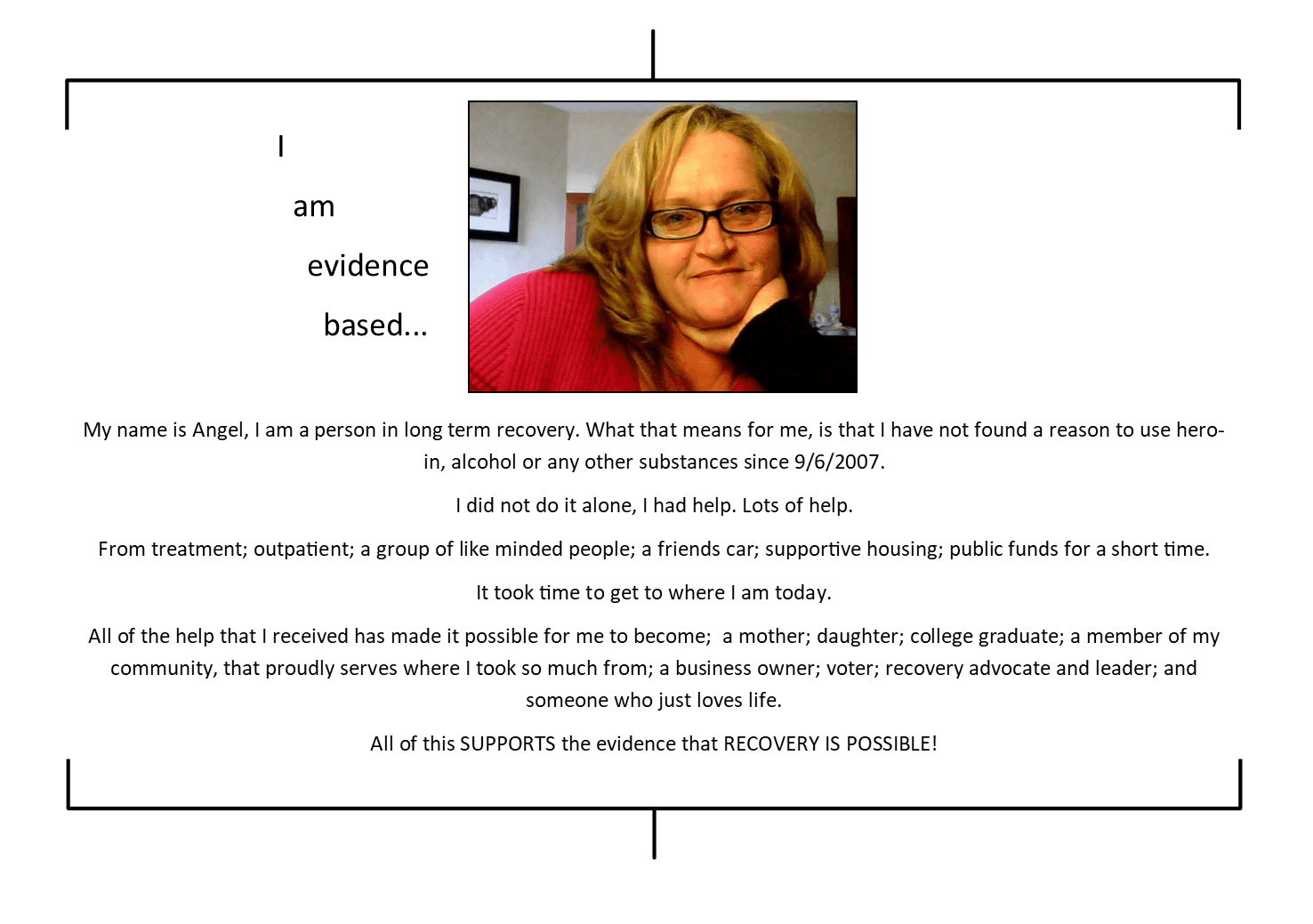 What exactly would liberation look like for people in recovery? To me it is a world where people in recovery are no longer looked at as weak minded, pitiful or scary, but rather as people who have powerful gifts to offer the world. To embrace a vision of their potential gifts, we need to remove the stigma both individually and in community.
How do we tie that up into one pretty package?
Together.
It is the only way that we will be able to overcome the awful beast of addiction and, the only way that we will restore our community to health.
Those who have faced their addictions are some of the smartest, innovative, and funniest people I have met along my own journey. They have turned their hopelessness into hope and their bleak outlook on life into a renewed belief that they can help to make a difference.
Those who have been hurt by an addict find it hard to trust; I understand the hurt.
If we can meet in the middle we will all benefit, I have seen it work and work well. Let's tap into the potential of those in recovery and work with them on a solution; Let's first ask them how they got there. They are the "experts" here, what helped and what was discouraging on their journey.
Treatment was helpful but only a start, outpatient was educational and gave the tools needed, housing was essential, but it was "terribly difficult" to find somewhere safe, employment was a "struggle" due to our sometimes-colorful past, we "didn't know what to do with our free time" in early recovery, couldn't find a "one stop shop" that could help me with me.
What about the family; "I didn't know how to help my child." "If there had only been a place that she could go after treatment to learn to use her free time wisely." "My friends shunned me and that hurt."
All things that as an Executive Director of Serenity Sistas' Inc that I have been told…
Where is the solution, the common ground?
Our hope at Recovery Anne Arundel, is to engage in honest conversation, build strong relationships, and explore those willing to partner in a collaborative effort. To engage with the 12-step community, faith based organizations, employers and community, allowing movement forward is exciting. Together we can do this, but we must remove the stigma and barriers.
Let's give those affected by addiction hope, and a belief that together we will make a difference. Let's remove the barriers and give them a safe place to go; a place to receive help. Let's train them to help others; give them volunteer opportunities. Let's help to repair the family, instilling a new hope that there is help.
The opioid crisis is certainly on the radar for all of us. Get informed, get engaged and get involved. You don't have to sit on the sidelines and wait for addiction to invade your family or community. Believe that recovery is possible.